Pet Vaccines In High Point, NC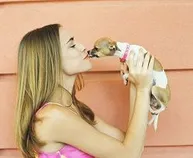 Getting your pets their required vaccines is one of the most important things you can do for them. Learn more about immunizations for your family pet from the veterinarians at Skeet Club Veterinary Hospital in High Point, NC.
When Should I Have My Pet Vaccinated?
Dogs and cats get their first vaccines at only 6 weeks old and should have additional boosters and shot their entire lives. Your High Point veterinarian can give you recommendations for your pet's vaccination schedule.
What Vaccinations Does My Pet Need?
Pet vaccines come in two categories: core and non-core vaccines. Core vaccines are recommended for every single pet, no matter their background, age, breed, or lifestyle. Non-core vaccines are more specialized to your pet's needs. For example, if a cat goes outside during the day and sleeps in the house at night, they may require additional vaccines than a cat who stays inside at all times.
Why Should My Pet Get Boosters or Non-core Vaccines?
While boosters are not necessarily needed every year, your pet should have distemper and rabies shots every 3 years. These vaccinations protect not only your pet but every animal they are around, from getting these highly contagious diseases. Some vaccines are given on a case-by-case basis. For example, if a pet lives in a heavily wooded area prone to ticks, they should have the vaccine for Lyme disease. If your pet goes to daycare or is boarded regularly, the vaccines for feline leukemia or kennel cough are completely necessary to keep your pet healthy while they are on vacation or at daycare.
Like humans, baby animals must grow their immune systems over time and are prone to becoming ill. It is crucial to your pet's health to receive their first round of shots on time when they are around 6 weeks old. Most vaccinations require several initial shots with booster shots after your pet is older. Regardless of your vaccination schedule, your pet should see their veterinarian at least once a year for ahead to tail checkup. The High Point vet can also run blood or urine/stool tests to determine that your pet is completely healthy.
Are you ready to get your family pet vaccinated?
Then call Skeet Club Veterinary Hospital in High Point, NC at (336) 886-2315 to keep your furry family member safe!